Gents Closing Day
Gents Closing Day took place on Saturday 14th September, and an enjoyable day was had by all though the numbers attending were disappointing.  President Ian Smith thanked members for their support during the playing season, and stressed the need for this support to continue during the winter with involvement in the Winter  Entertainment Programme.
Sunday Night League Cabaret
Around 70 members and guests attended the Sunday Night League Cabaret and after an excellent meal were soundly entertained by Robbie Carron, who soon had everyone up dancing the night away! The Runners Up this year were Margaret and Jim Rodger. The winners were Margaret and Archie Patrick.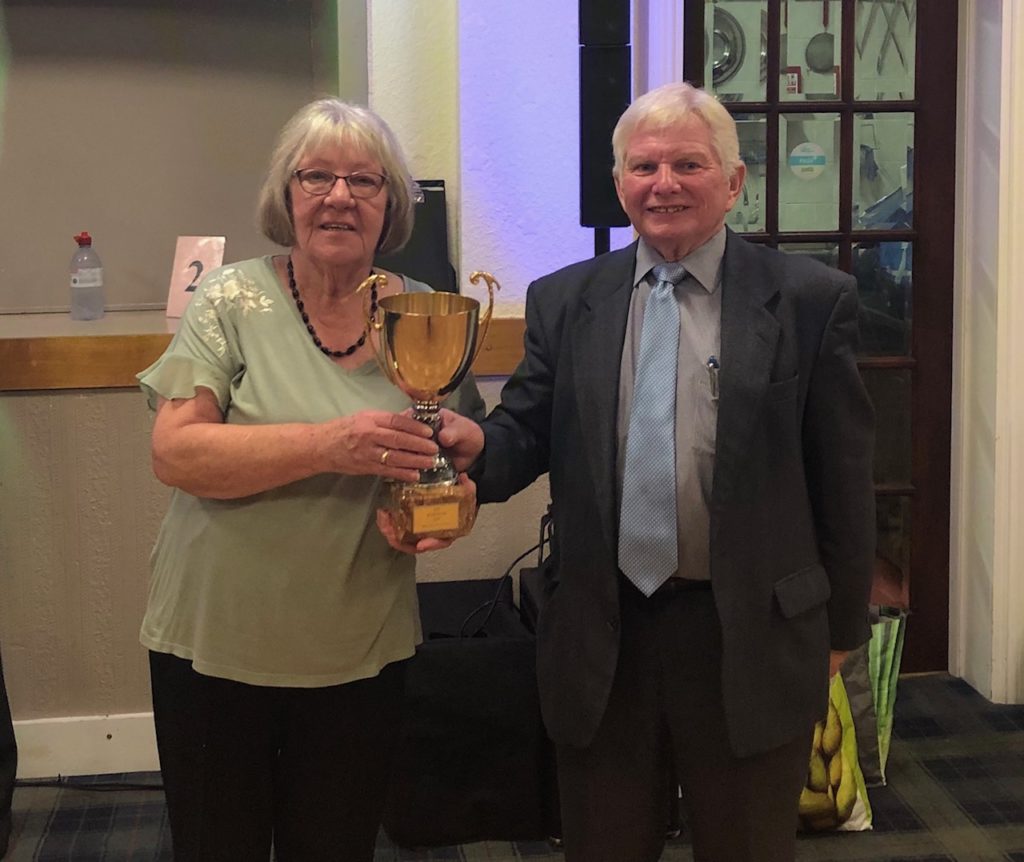 Prize Draw
This year the Club is organising a Prize Draw, with a first prize of £250.  The draw itself will take place on Saturday 16th November in the Club at 8.00pm. Prize Draw tickets are in the process of being circulated to members, and it is hoped as many as possible will support this venture, which is for club funds. All donations of prizes would be welcomed.
Quiz/Bingo Night
The first Quiz/Bingo Night of the winter season takes place on Saturday 12th October at 8.00pm in the Club.  It is a light hearted fun quiz so why not come along and give it a try – you might enjoy it!
Ian Smith